Dark Orbit
M.A.S.Q.U.E., manufacturers of the most cutting-edge ship tech, is celebrating its release from an exclusivity contract by showing off its impressive new range of designs and equipment during the Carnival 2016 event!
From 15th until 28th February, enjoy the classic carnival festivities, including fireworks, carnival boxes, WIZ-X Rockets and Disguisor NPCs! Also during this event there will be a special UBA Carnival Season with the chance to win brand new amazing Enigma designs!
The free-to-play online space shooter
Duty calls! Enlist today and become a space pilot. Explore dangerous galaxies far, far away, fight in the service of your company, and win interstellar battles!
In the game DarkOrbit, which has achieved cult status among space games, millions of players roam the galaxies with their guns armed and ready for action.
Dark Orbit
Online since:
2
4.0 3.2 0 0 9
Game hits:
91.829
Developer: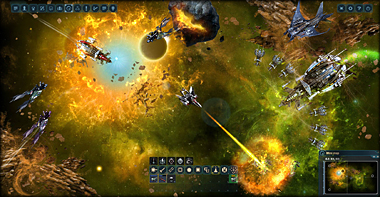 Dark Orbit
Original Name:
Dark Orbit 2
Game hits:
91.829
Online since:
2
4.0 3.2 0 0 9
Developer: