No more Flash games from 2021
Approved for all ages
No more Flash games from 2021
Dear KibaGames users,
as of 01.01.2021 the Adobe Flash Player will unfortunately no longer be supported in your browsers, for example in Google Chrome and Mozilla Firefox.
This means that from this time on many games on KibaGames will stop working.
Flash is an outdated technology that has caused security problems with several applications outside the gaming world. Therefore its use will be discontinued by Adobe and the major web browser companies.
This year, we have only added new games in HTML5 technology to our portal. Many old Flash games have already been deactivated or swapped with a new HTML5 version.
HTML5 offers many advantages over Flash. For example, most games can also be played cross-platform on your tablet or smartphone and you don't have to download anything like the Flash player previously.
→ Here you can find all of our HTML5 games!
Unfortunately, we can't offer you a new version for all your favorite games on KibaGames. Because we do not develop games ourselves, we depend on the work of external game producers. Some of these studios decided not to re-create their games in HTML5.
We also can't offer you the gallery function for dress up games any longer.
We have therefore compiled a list of alternative game titles for you. You are also welcome to check out our favorites and recommendations.
Many of our popular browser games like Goodgame Empire, Family Barn or Klondike have already been converted to HTML5. However, we will probably not be able to offer you the following browser games after that date:
Fishao - Alternative: Let's Fish
Update 22.01.2021 Royal Story - now playable in HTML5
Dreamfields - Alternative: Charm Farm
If you have further questions about the browser games, please contact the publishers directly.
With best regards, 
Your KibaGames team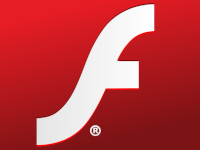 No more Flash games from 2021
Originalname:
Game Hits:
0
Online since:
25.
10. 2020
Developer: