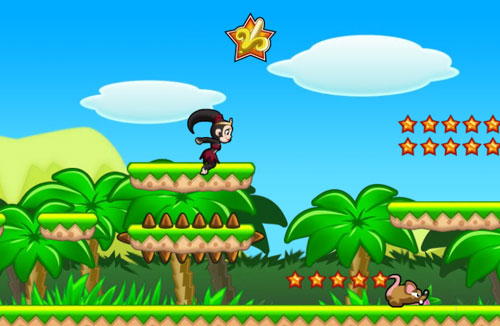 <
Back to the jungle!
You need to help Kibagame's two star apes, Kiba and Kumba, settle an argument. Each one claims to be the best runner in the jungle and to be easily able to beat the difficult track laid out before them.

Master this Jungle Run as one of our heroes and get through the action-heavy course past tricky traps, mean jungle creatures and troublesome obstacles.

Don't be afraid, mighty power-ups will give your ape wings, make him fire thousands of coconuts or shield him against any danger. While those will make your life a little easier, only skill will win the race for you.

So whose side are you on and who will have the most bananas at the end?
Kiba & Kumba Jungle Run 2
Game hits:
439.897
Online since:
0
1.0 8.2 0 1 3
Developer: